How to get RSS updates from the ICMM World Congress 2021 website
1. You can subscribe to the RSS Feed via Outlook
Below you can find more information about how to implement RSS notifications in your mailbox.
2. Feedly or other applications
Easily make an account on the Feedly website en subscribe to the ICMM World Congress website by pasting the URL in the box as shown below.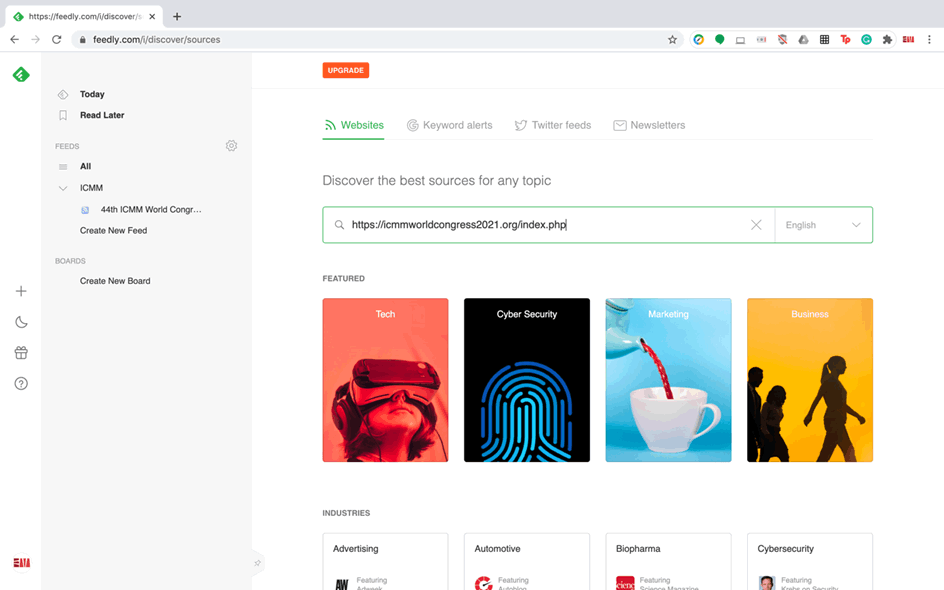 You can also download the Feedly App on your smartphone (iOS or Android) and get notifications on your phone.